How do I join video clips?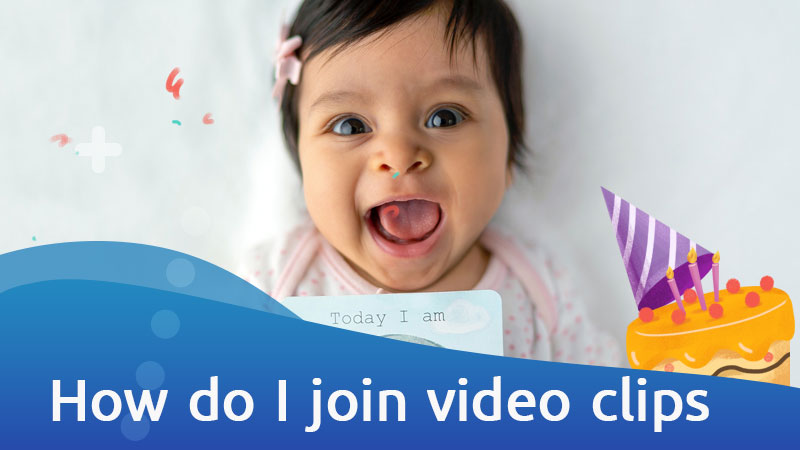 This may be for the sake of video continuity, or it may be an unintentional idea. Sometimes we need to link to more than one video clips. However, how do we quickly combine video clips to create current inspiration? The main timeline in Windows Movie Maker is rich in functions, which can help you insert and rearrange video clips effectively through the following three steps.
Step 1: Import the video
As you click "+" to import the video, it can be placed on the main timeline spontaneously.
Or you can directly drag it to the timeline.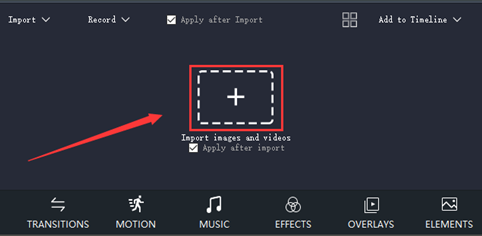 And click "Add to Timeline" to determine the video position on the timeline.

If you need to adjust the sequence of multiple videos, tap "Sort" and choose to arrange them by Name, Type, Duration, Created time, or just to ascend and descend videos.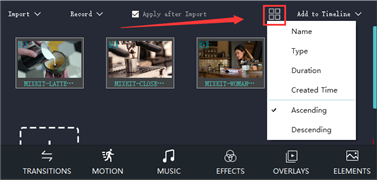 Step 2: Adjust the timeline
At the top right of the time bar, you can move the button left and right to zoom in and out videos on the timeline.
Or, more simply, click the two-way arrow to zoom to fit the timeline.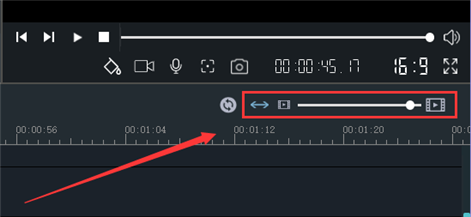 Then click the video and drag it to change the video placement order.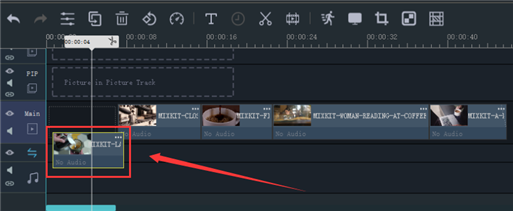 Step 3: Preview and enhance
At length choose one in the middle line of a few effects.

Pick one effect you like and drag it to the corresponding channel on the timeline.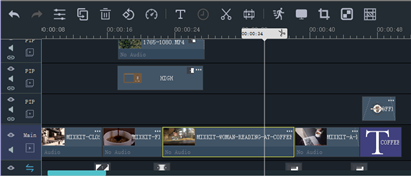 And view the whole video in the preview area in the upper right corner.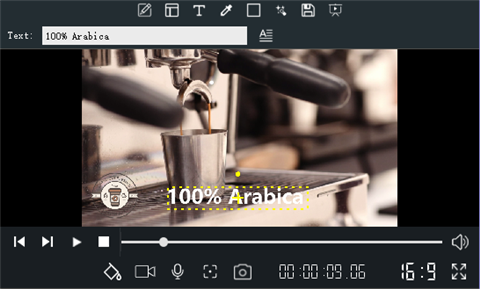 Don' t forget to click "Export" in the lower right corner to save it.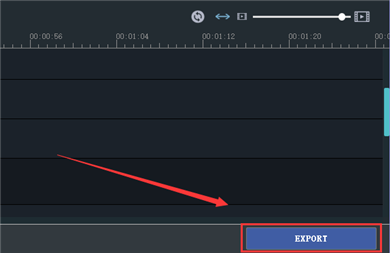 In short, joining video clips together is the process of placing videos in the timeline, organizing them in order, modifying, and previewing the whole video. Take videos on the timeline as a whole and the position and duration of the effect depend on its starting point and length on the timeline. Now let's download the latest version of Windows Movie Maker via the official link below and have a try.