How do you cut and paste songs for your mobile phone?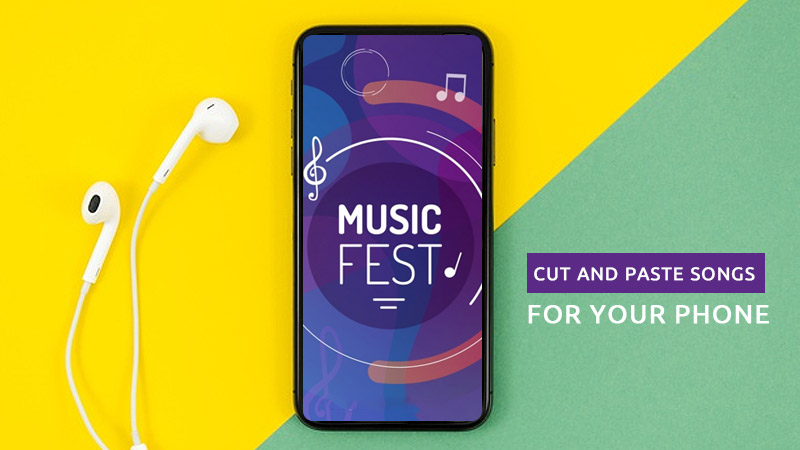 Cutting songs is not only to remove unnecessary content but also to have enough space and playing conditions to play and upload sound on mobile devices. MP3 is one of the most popular audio formats. It takes up less hard disk space to store millions of music files while providing excellent music. A few steps below may help you remove your concerns regarding the format and upload mobile phones when you use Windows Movie Maker to cut the audio.

Step 1: import target songs
You can click "+" in the dotted rectangle or click "Import-Import Audio" on the top left.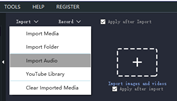 Then drag the sound to the main track.
Step 2: Split/Trim audio
Split videos to multiple segments and delete unnecessary parts (if you would like to take the entire video apart and divide it into many parts)
1. Pitch on the audio and there will appear a yellow frame.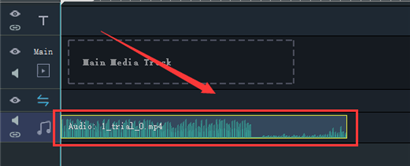 2.Click where you want to cut in the audio and the split line will automatically adjust to the position you just clicked.
3. Click the scissor button to split it.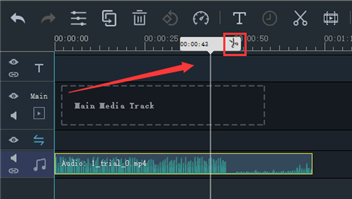 limit the range of sound you need and Trim it
(if you need to take a particular clip out of the audio)
1. Pitch on the audio and tap the "Trim" button in the toolbar above the timeline.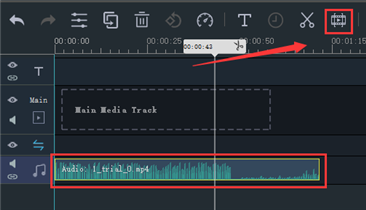 2. Drag two yellow sliders respectively to decide the starting and ending point.
Or you can fill the exact the starting time and the ending time to keep the clips you need.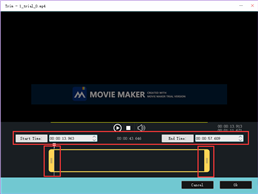 Step 3: Export
Tap the "Export" button in the bottom right corner of the interface.
Then select the "MP3" format, and don't forget to click "Export".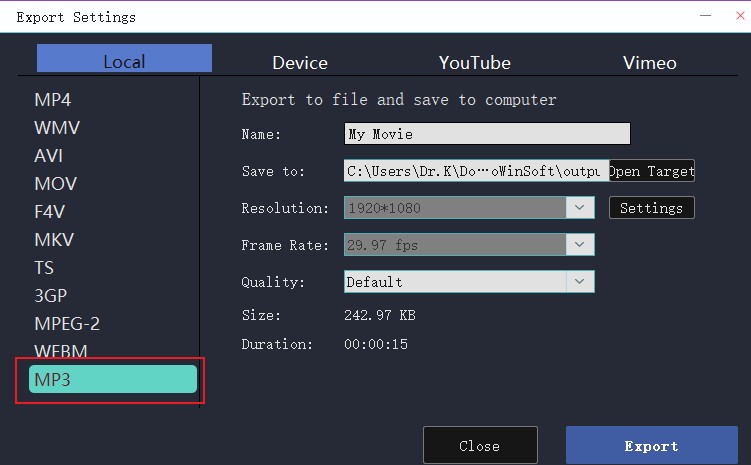 let's download the latest version of Windows Movie Maker through the following official link and try it.