How do you edit videos together?
Editing videos together can combine videos and enhance the overall look. Likely, we often feel puzzled at editing several videos at the same time.
There are many tools used to edit videos together in Windows Movie Maker whether it's on mobile phone or computer with Windows 7,8,10 and XP. A few steps and little tips as follows may help remove your concerns and enjoy the joy of editing videos.
Step 1: Import to the timeline
Click "+" to import videos, and it can be placed on the main timeline simultaneously. Or you can drag it to the timeline directly.

Step 2: Adjust the timeline and drag videos together
At the top right of the time bar, you can move the button left and right to zoom in and out videos on the timeline or click the "Right" to lengthen it.Or, more simply, click the two-way arrow to zoom to fit the timeline.

  Then click the video and drag it to change the video placement order.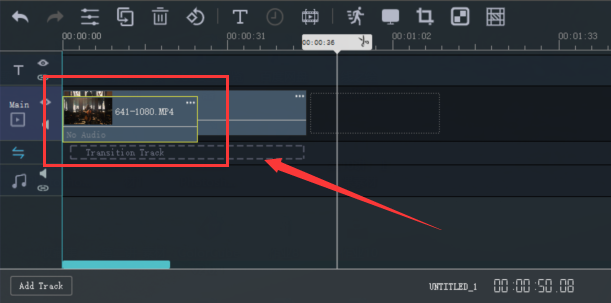 Step 3: Add effects to the videos
At length choose one in the middle line of a few effects.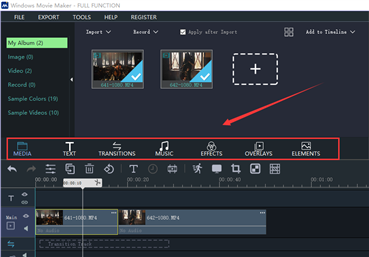 A
Pick one effect you like and drag it to the corresponding channel on the timeline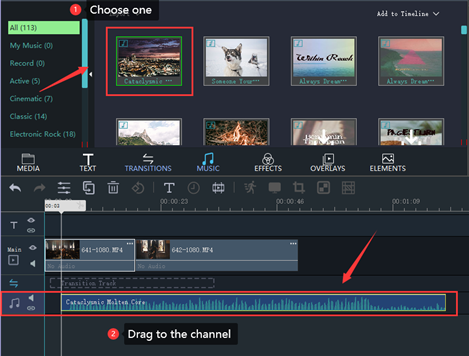 Tips:
Don't worry about it if you don't find one channel at the beginning. When you drag one effect, it can emerge followed by.

Overlays and elements can both be placed on the PIP channel.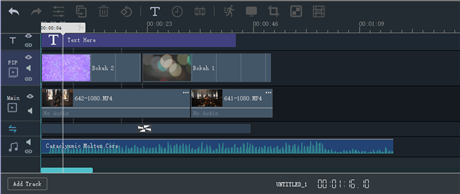 In short, we edit videos together via the timeline. Take videos on the timeline as a whole and the position and duration of the effect in the whole video is up to its starting point and length on the timeline.
Now let's download the latest version of Windows Movie Maker via the official link below and have a try.